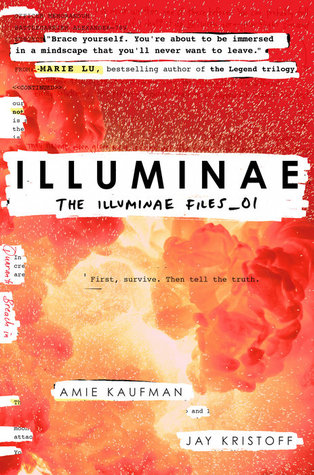 Basic Info

Format: Hardback
Pages/Length: 599pgs
Genre: Young Adult; Science Fiction; Romance

At A Glance

Love Triangle/Insta Love/Obsession?: Obsession (From a machine!)
Cliff Hanger: eh.
Triggers: n/a
Rating: ALL THE STARSSSSSSS

Score Sheet
All out of ten

Cover: 10
Plot: 10
Characters: 10
World Building: 10
Flow: 10
Series Congruity: n/a
Writing: 10
Ending: 10

Total: 11!

In Dept

Best Part: ALL OF THE ABOVE!
Worst Part: I want book 2 now, and i have to wait!!!!
Thoughts Had:

Conclusion

Continuing the Series: YESSSSSS
Recommending: YESSSSS

Short Review: OMG!!!!!!!! THIS IS POSSIBLY THE BEST BOOK I HAVE EVER READDDD!!!!! I devoured this thing. 599pgs wasn't even enough for me!! I need at least 300 more to be happy! I had zero issues with this book!! ZERO! Everyone go read this!!!!! The "twist" kinda killed me, i didn't see it coming, thou the way Ezra was acting towards the end, i should have!

Misc.

Book Boyfriend: Erza!
Best Friend Material: Kady! Hello, she's the ultimate badass.

Review in GIF Form:




HERE ARE SOME IN BOOK PICTURES TO HELP YOU FIGURE OUT WHY I LOVEDDDD IT!