Round 5!
(Those new to my blog, look
HERE
to see what all i'm talking about)
I have almost given up on finishing the last book of the Grisha, i'm sorry, but it's dragging and i just can't get into it. I might try really hard to push through it tomorrow, but we'll see.
CHOICE #1!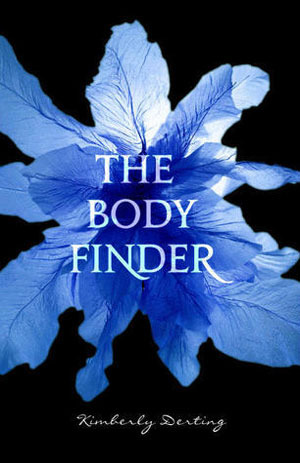 THE BODY FINDER
Kimberly Derting
Short bio for book 1 of series:
Violet Ambrose is grappling with two major issues: Jay Heaton and her morbid secret ability. While the sixteen-year-old is confused by her new feelings for her best friend since childhood, she is more disturbed by her "power" to sense dead bodies—or at least those that have been murdered. Since she was a little girl, she has felt the echoes that the dead leave behind in the world... and the imprints that attach to their killers.

Violet has never considered her strange talent to be a gift; it mostly just led her to find the dead birds her cat had tired of playing with. But now that a serial killer has begun terrorizing her small town, and the echoes of the local girls he's claimed haunt her daily, she realizes she might be the only person who can stop him.
CHOICE #2!
ROSE GARDNER MYSTERIES
Denise Grover Swank
Short Bio From Book 1:
For Rose Gardner, working at the DMV on a Friday afternoon is bad even before she sees a vision of herself dead. She's had plenty of visions, usually boring ones like someone's toilet's overflowed, but she's never seen one of herself before. When her overbearing momma winds up murdered on her sofa instead, two things are certain: There isn't enough hydrogen peroxide in the state of Arkansas to get that stain out, and Rose is the prime suspect.

Rose realizes she's wasted twenty-four years of living and makes a list on the back of a Wal-Mart receipt: twenty-eight things she wants to accomplish before her vision comes true. She's well on her way with the help of her next door neighbor Joe, who has no trouble teaching Rose the rules of drinking, but won't help with number fifteen-- do more with a man. Joe's new to town, but it doesn't take a vision for Rose to realize he's got plenty secrets of his own.
I just sent out the poll to my goodread's friends, so keep an eye out for that.
Not my friend on Goodreads?! Find me HERE!!!
Or do both :D
Happy Reading!