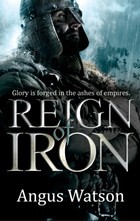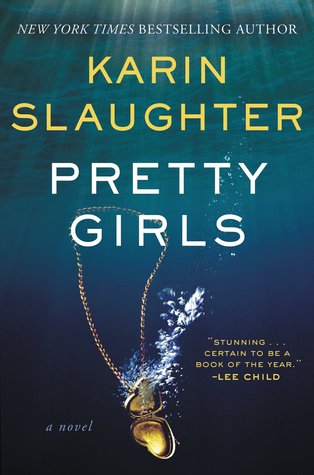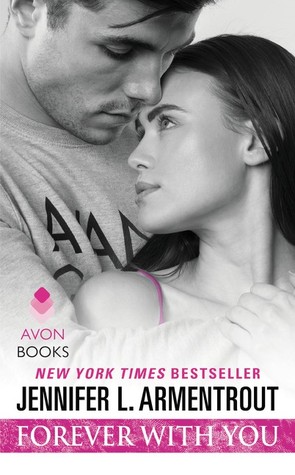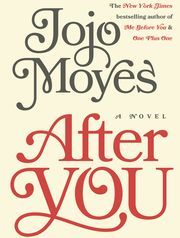 Reign of Iron
Iron Age #3
Angus Watson
MAY CONTAIN SPOILERS FOR PREVIOUS BOOK(S)
Caesar's soldiers have murdered, massacred and pillaged their way through Gaul and loom on the far side of the sea, ready to descend upon Britain - with them are an unstoppable legion of men twisted by dark magic. Somehow Queen Lowa must repel the invasion, although her best general is dead and her young druid powerless. She faces impossible odds, but when the alternative is death or slavery, a warrior queen will do whatever it takes to save her people.
A Mad Zombie Party
White Rabbit Chronicles #4
Gene Showalter
MAY CONTAIN SPOILERS FOR PREVIOUS BOOK(S)
Ali Bell and Cole Holland's crew of zombie slayers thought they'd won the war against Anima Industries, the evil company responsible for capturing and experimenting on zombies in an effort to discover the secret to immortality. In the last epic clash, the slayers lost many of their crew and closest friends. But Frosty, the ice man himself, has not recovered from one casualty in particular—the love of his life, Kat Parker.

On the path to self-annihilation, Frosty receives a message from beyond—Kat's spirit returns, insisting he partner with rogue slayer Camilla Marks. Frosty will do anything for Kat. Except that. Camilla is the one who betrayed them all, leading to Kat's death.
Pretty Girls
Karin Slaughter
More than twenty years ago, Claire and Lydia's teenaged sister Julia vanished without a trace. The two women have not spoken since, and now their lives could not be more different. Claire is the glamorous trophy wife of an Atlanta millionaire. Lydia, a single mother, dates an ex-con and struggles to make ends meet. But neither has recovered from the horror and heartbreak of their shared loss—a devastating wound that's cruelly ripped open when Claire's husband is killed.

The disappearance of a teenage girl and the murder of a middle-aged man, almost a quarter-century apart: what could connect them? Forming a wary truce, the surviving sisters look to the past to find the truth, unearthing the secrets that destroyed their family all those years ago . . . and uncovering the possibility of redemption, and revenge, where they least expect it.
Forever With You
Wait for You #5
Jennifer L. Armentrout
MAY CONTAIN SPOILERS FOR PREVIOUS BOOK(S)
Some things you just believe in, even if you've never experienced them. For Stephanie, that list includes love. It's out there. Somewhere. Eventually. Meanwhile she's got her job at the mixed martial arts training center and hot flings with gorgeous, temporary guys like Nick. Then a secret brings them closer, opening Steph's eyes to a future she never knew she wanted—until tragedy rips it away.

Nick's self-assured surface shields a past no one needs to know about. His mind-blowing connection with Steph changes all that. As fast as he's knocking down the walls that have kept him commitment-free, she's building them up again, determined to keep the hurt—and Nick—out. But he can't walk away. Not when she's the only one who's ever made him wish for forever
After You
Me Before You #2
Jojo Moyes
MAY CONTAIN SPOILERS FOR PREVIOUS BOOK(S)
Louisa Clark is no longer just an ordinary girl living an ordinary life. After the transformative six months spent with Will Traynor, she is struggling without him. When an extraordinary accident forces Lou to return home to her family, she can't help but feel she's right back where she started.

Her body heals, but Lou herself knows that she needs to be kick-started back to life. Which is how she ends up in a church basement with the members of the Moving On support group, who share insights, laughter, frustrations, and terrible cookies. They will also lead her to the strong, capable Sam Fielding—the paramedic, whose business is life and death, and the one man who might be able to understand her. Then a figure from Will's past appears and hijacks all her plans, propelling her into a very different future. . . .
Six of Crows
Leigh Bardugo
Ketterdam: a bustling hub of international trade where anything can be had for the right price—and no one knows that better than criminal prodigy Kaz Brekker. Kaz is offered a chance at a deadly heist that could make him rich beyond his wildest dreams. But he can't pull it off alone...
A convict with a thirst for revenge.
A sharpshooter who can't walk away from a wager.
A runaway with a privileged past.
A spy known as the Wraith.
A Heartrender using her magic to survive the slums.
A thief with a gift for unlikely escapes.
Six dangerous outcasts. One impossible heist. Kaz's crew is the only thing that might stand between the world and destruction—if they don't kill each other first.