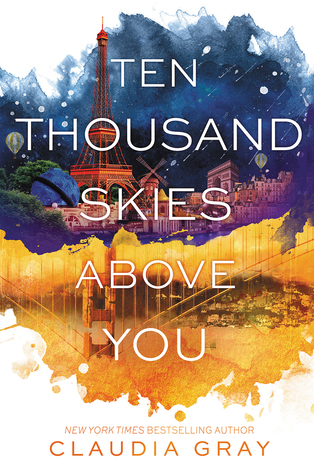 The Revolution of Ivy
The Book of Ivy #2
Amy Engel
MAY CONTAIN SPOILERS FOR PREVIOUS BOOK(S)
Ivy Westfall is beyond the fence and she is alone. Abandoned by her family and separated from Bishop Lattimer, Ivy must find a way to survive on her own in a land filled with countless dangers, both human and natural. She has traded a more civilized type of cruelty--forced marriages and murder plots--for the bare-knuckled brutality required to survive outside Westfall's borders.

But there is hope beyond the fence, as well. And when Bishop reappears in Ivy's life, she must decide if returning to Westfall to take a final stand for what she believes is right is worth losing everything she's fought for.
The Anatomical Shape of a Heart
Jenn Bennett
Artist Beatrix Adams knows exactly how she's spending the summer before her senior year. Determined to follow in Leonardo da Vinci's footsteps, she's ready to tackle the one thing that will give her an advantage in a museum-sponsored scholarship contest: drawing actual cadavers. But when she tries to sneak her way into the hospital's Willed Body program and misses the last metro train home, she meets a boy who turns her summer plans upside down.

Jack is charming, wildly attractive . . . and possibly one of San Francisco's most notorious graffiti artists. On midnight buses and city rooftops, Beatrix begins to see who Jack really is—and tries to uncover what he's hiding that leaves him so wounded. But will these secrets come back to haunt him? Or will the skeletons in Beatrix's own family's closet tear them apart?
Ten Thousand Skies Above You
Firebird #2
Claudia Gray
MAY CONTAIN SPOILERS FOR PREVIOUS BOOK(S)
Ever since she used the Firebird, her parents' invention, to cross into alternate dimensions, Marguerite has caught the attention of enemies who will do anything to force her into helping them dominate the multiverse—even hurting the people she loves. She resists until her boyfriend, Paul, is attacked and his consciousness scattered across multiple dimensions.

Marguerite has no choice but to search for each splinter of Paul's soul. The hunt sends her racing through a war-torn San Francisco, the criminal underworld of New York City, and a glittering Paris where another Marguerite hides a shocking secret. Each world brings Marguerite one step closer to rescuing Paul. But with each trial she faces, she begins to question the destiny she thought they shared.
Manners and Mutiny
Finishing School #4
Gail Garriger
MAY CONTAIN SPOILERS FOR PREVIOUS BOOK(S)
Lessons in the art of espionage aboard Mademoiselle Geraldine's floating dirigible have become tedious without Sophronia's sweet sootie Soap nearby. She would much rather be using her skills to thwart the dastardly Picklemen, yet her concerns about their wicked intentions are ignored, and now she's not sure whom to trust. What does the brusque werewolf dewan know? On whose side is the ever-stylish vampire Lord Akeldama? Only one thing is certain: a large-scale plot is under way, and when it comes to fruition, Sophronia must be ready to save her friends, her school, and all of London from disaster—in decidedly dramatic fashion, of course.
The End
The Enemy #7
Charlie Higson
MAY CONTAIN SPOILERS FOR PREVIOUS BOOK(S)
It all comes to an end in the final book in The Enemy series The sickness struck everyone over fourteen. First it twisted their minds. Next it ravaged their bodies. Now they roam the streets - Crazed and hungry. Sickos swarm the streets of London. Gathered in the centre of the city, they lie in wait. The survivors have one final epic battle to overcome. Together they must work out a plan of attack and end the grown-ups reign of terror before it's too late. The end is coming.