Shadowland
by
Alyson Noel
My rating:
2 of 5 stars
Find this review, plus more, on my blog: Booklikes OR Blogger
Basic Info

Format:
Audio
Pages/Length:
Around 7hrs
Genre:
Young Adult; Fantasy
Reason For Reading:
I like to yell...
At A Glance

Love Triangle/Insta Love/Obsession?:
OBSESSION and TRIANGLE!
Cliff Hanger:
Idk.
Triggers:
n/a
Rating:
1.5 stars
Score Sheet
All out of tenCover:
6
Plot:
3
Characters:
3
World Building:
3
Flow:
4
Series Congruity:
6
Writing:
5
Ending:
5
Total:
4
In Depth

Best Part:
I got nothing
Worst Part:
Ever as usual, she's like the damn girl from House of Night.
Thoughts Had:
Stop being you please.
Conclusion

Continuing the Series:
Yes
Recommending:
NO
Short Review:
Well this book, and i use that term lightly, is basically Ever questioning if Damen is really her "soul mate". *sigh* Where to begin, maybe that fact that you guys have countless lives together where you ALWAYS END UP TOGETHER, maybe that proves you are soul mate. Or maybe how you are OBSESSED with him and never think about anyone but him, that would be a good flag too. But not, Ever has to be Ever and do this shit where she questions shit that doesn't need questioned because hey, she's a drama whore. Side note, whomever edited these books, why do you keep letting Noel say "the heat and tinge only he can provided"?! It's worded that way every time Ever says it, and she says it at least 5 times every book, why not use other words, or say it differently. Dropped the ball editor.
Misc.
Book Boyfriend:
Jude i guess.
Best Friend Material:
NO!
Review in GIF Form: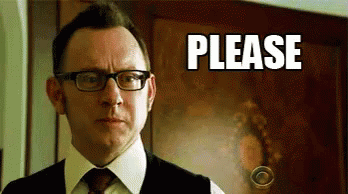 View all my reviews