Top Ten Tuesday
is an original feature/weekly meme created at The Broke and the Bookish.
This week's Top 10 Topic:

Top 10 Books From My Childhood (Or teen years) That I Would Love To Revisit
My Answers:

I don't remember many books from my childhood, i did get crazy AR points in middle school.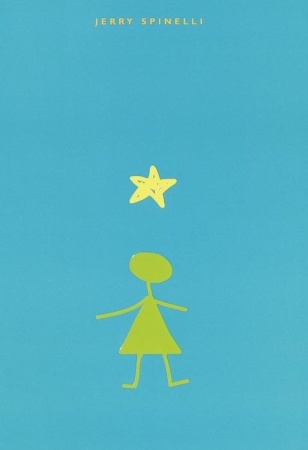 Stargirl
Stargirl #1
From the day she arrives at quiet Mica High in a burst of color and sound, hallways hum "Stargirl." She captures Leo Borlock's heart with one smile. She sparks a school-spirit revolution with one cheer. The students of Mica High are enchanted. Until they are not. Leo urges her to become the very thing that can destroy her - normal.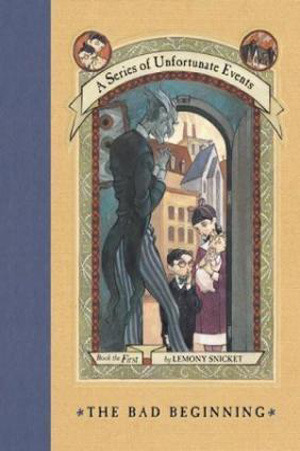 The Series of Unfortunate Events
Lemony Snicket
Goodreads
Dear Reader,

I'm sorry to say that the book you are holding in your hands is extremely unpleasant. It tells an unhappy tale about three very unlucky children. Even though they are charming and clever, the Baudelaire siblings lead lives filled with misery and woe. From the very first page of this book when the children are at the beach and receive terrible news, continuing on through the entire story, disaster lurks at their heels. One might say they are magnets for misfortune.

In this short book alone, the three youngsters encounter a greedy and repulsive villain, itchy clothing, a disastrous fire, a plot to steal their fortune, and cold porridge for breakfast.

It is my sad duty to write down these unpleasant tales, but there is nothing stopping you from putting this book down at once and reading something happy, if you prefer that sort of thing.

With all due respect,

Lemony Snicket
Ella Enchanted
Gail Carson Levine
Goodreads
At birth, Ella is inadvertently cursed by an imprudent young fairy named Lucinda, who bestows on her the "gift" of obedience. Anything anyone tells her to do, Ella must obey. Another girl might have been cowed by this affliction, but not feisty Ella: "Instead of making me docile, Lucinda's curse made a rebel of me. Or perhaps I was that way naturally." When her beloved mother dies, leaving her in the care of a mostly absent and avaricious father, and later, a loathsome stepmother and two treacherous stepsisters, Ella's life and well-being seem to be in grave peril. But her intelligence and saucy nature keep her in good stead as she sets out on a quest for freedom and self-discovery as she tries to track down Lucinda to undo the curse, fending off ogres, befriending elves, and falling in love with a prince along the way. Yes, there is a pumpkin coach, a glass slipper, and a happily ever after, but this is the most remarkable, delightful, and profound version of Cinderella you'll ever read.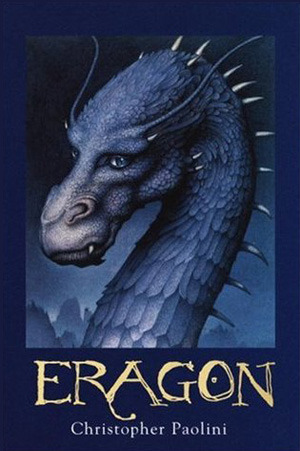 Eragon
The Inheritance Cycle #1
Christopher Paolini
Goodreads
When Eragon finds a polished blue stone in the forest, he thinks it is the lucky discovery of a poor farm boy; perhaps it will buy his family meat for the winter. But when the stone brings a dragon hatchling, Eragon soon realizes he has stumbled upon a legacy nearly as old as the Empire itself.
Confessions of a Shopaholic
Shopaholic #1
Sophie Kinsella
Goodreads
Becky Bloomwood has what most twenty-five-year-olds only dream of: a flat in London's trendiest neighborhood, a troupe of glamorous socialite friends, and a closet brimming with the season's must-haves. The only trouble is, she can't actually afford it --- not any of it. Her job writing at Successful Saving magazine not only bores her to tears, it doesn't pay much at all. Still, how can she resist that perfect pair of shoes? Or the divine silk blouse in the window of that ultra-trendy boutique? But lately Becky's been chased by dismal letters from Visa and the Endwich Bank --- letters with large red sums she can't bear to read --- and they're getting ever harder to ignore. She tries cutting back; she even tries making more money. But none of her efforts succeeds. Her only consolation is to buy herself something ... just a little something ...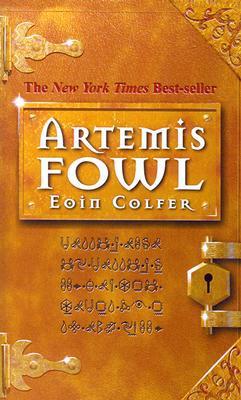 Artemis Fowl
Artemis Fowl #1
Eoin Colfer
Goodreads
Twelve-year-old Artemis Fowl is a millionaire, a genius—and, above all, a criminal mastermind. But even Artemis doesn't know what he's taken on when he kidnaps a fairy, Captain Holly Short of the LEPrecon Unit. These aren't the fairies of bedtime stories—they're dangerous! Full of unexpected twists and turns, Artemis Fowl is a riveting, magical adventure.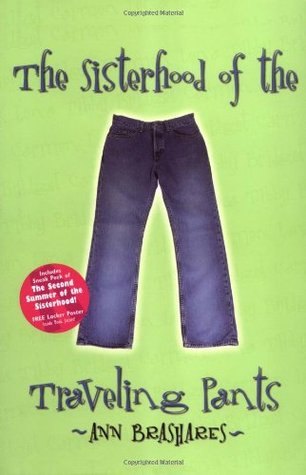 The Sisterhood of the Traveling Pants
Sisterhood #1
Ann Brashares
Goodreads
Carmen got the jeans at a thrift shop. They didn't look all that great: they were worn, dirty, and speckled with bleach. On the night before she and her friends part for the summer, Carmen decides to toss them. But Tibby says they're great. She'd love to have them. Lena and Bridget also think they're fabulous. Lena decides that they should all try them on. Whoever they fit best will get them. Nobody knows why, but the pants fit everyone perfectly. Even Carmen (who never thinks she looks good in anything) thinks she looks good in the pants. Over a few bags of cheese puffs, they decide to form a sisterhood and take the vow of the Sisterhood of the Traveling Pants . . . the next morning, they say good-bye. And then the journey of the pants — and the most memorable summer of their lives — begins.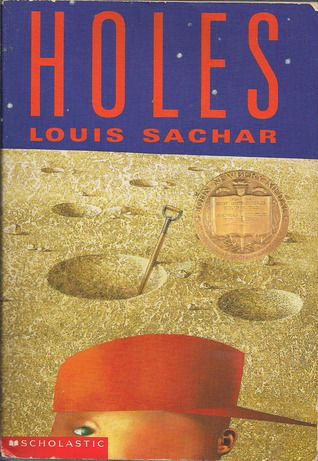 Holes
Holes #1
Louis Sachar
Goodreads
"If you take a bad boy and make him dig a hole every day in the hot sun, it will turn him into a good boy." is motto for Camp Greenlake. Stanley runs away to find pal Zero. Their journey to freedom becomes a battle with hunger, thirst and heat in the shadow of Big Thumb. The mountain is entwined in the Yelnatz's unlucky history. To get there means salvation.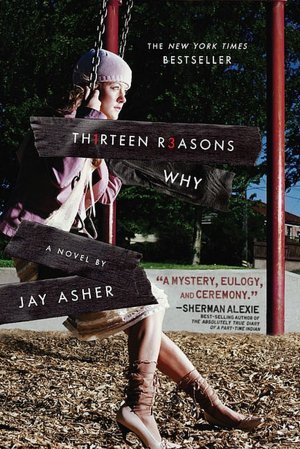 Thirteen Reasons Why
Jay Asher
Goodreads
Clay Jensen returns home from school to find a mysterious box with his name on it lying on his porch. Inside he discovers thirteen cassette tapes recorded by Hannah Baker, his classmate and crush who committed suicide two weeks earlier.




On tape, Hannah explains that there are thirteen reasons why she decided to end her life. Clay is one of them. If he listens, he'll find out how he made the list.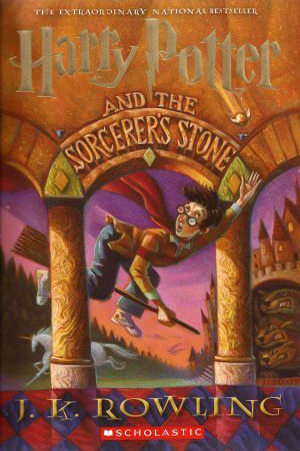 Harry Potter and the Sorcerer's Stone
Harry Potter #1
J.K. Rowling
Goodreads
Harry Potter has never played a sport while flying on a broomstick. He's never worn a Cloak of Invisibility, befriended a giant, or helped hatch a dragon. All Harry knows is a miserable life with the Dursleys, his horrible aunt and uncle, and their abominable son, Dudley. Harry's room is a tiny cupboard under the stairs, and he hasn't had a birthday party in ten years.
This made me feel hella old! Most of these came out while i was in middle school or the beginning of high school :)
Any matches??